The PLDT and Smart Cyber Security Operations Group with Col. Fernando Ventura, GSC, Asst. Chief of Air Staff 4CS (6th from left) and Col. Oliver Bañaria, Group Commander, 950th CEISG (7th from left)
PLDT and its wireless unit Smart Communications, Inc. boost the cybersecurity capability of the Philippine Air Force through the PAF-PLDT Cybersecurity Forum.  
"We are honored to contribute to the protection of the country's cyber space. We are sharing with the Air Force strategies in beefing up the organization's digital infrastructure, as well as real-world experiences on responding to and containing cyber-attacks. As we move to a more digital world, cybersecurity has also become part of the national agenda," said Angel T. Redoble, FVP and Chief Information Security Officer of PLDT and Smart.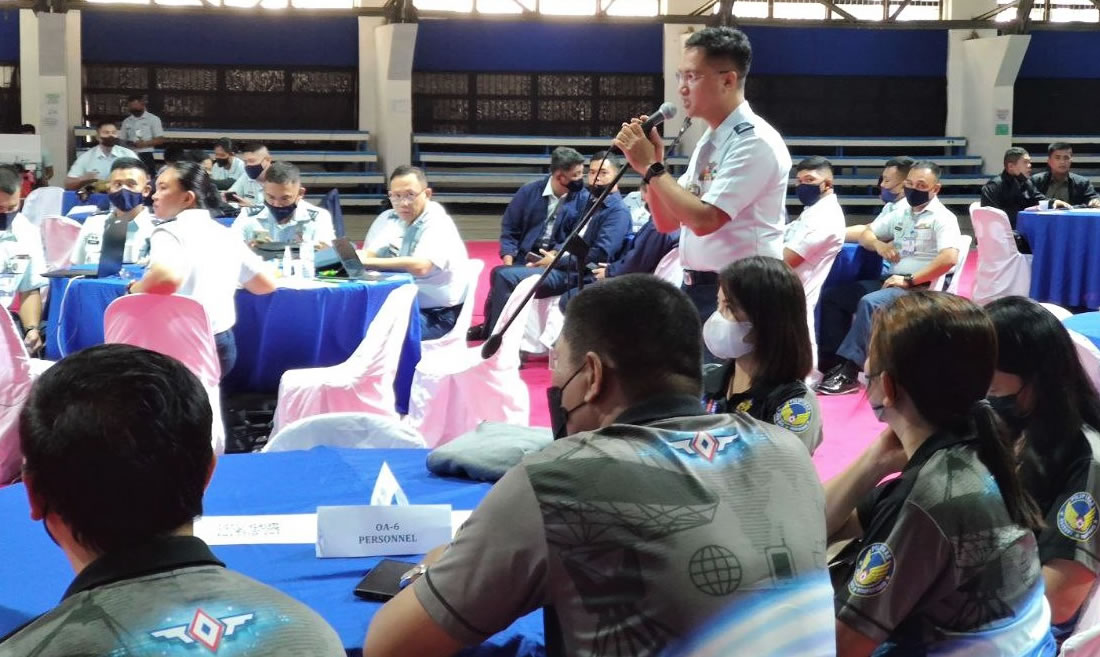 Personnel from the Air Force, Navy and Army attended the PAF-PLDT Cybersecurity Forum
"PLDT and Smart's contribution to the Air Force in particular, and to the whole AFP in general, cannot be quantified. Truly, a game-changer in our digital agenda. PLDT and Smart have been dependable partners, fulfilling their vital role in protecting our nation's cybersecurity domain," said Col. Fernando Ventura, GSC, Asst. Chief of Air Staff for Command and Control, Communications, and Cyber Systems, A-6. 
During the forum, the PLDT Cyber Security Operations Group (CSOG) shared its organizational structure and discussed how different pillars focus on a specific set of functions but remain closely linked to allow for easier collaboration and faster response in major cybersecurity incidents. The group also laid out its cybersecurity framework which serves as CSOG's bible in fending off attacks.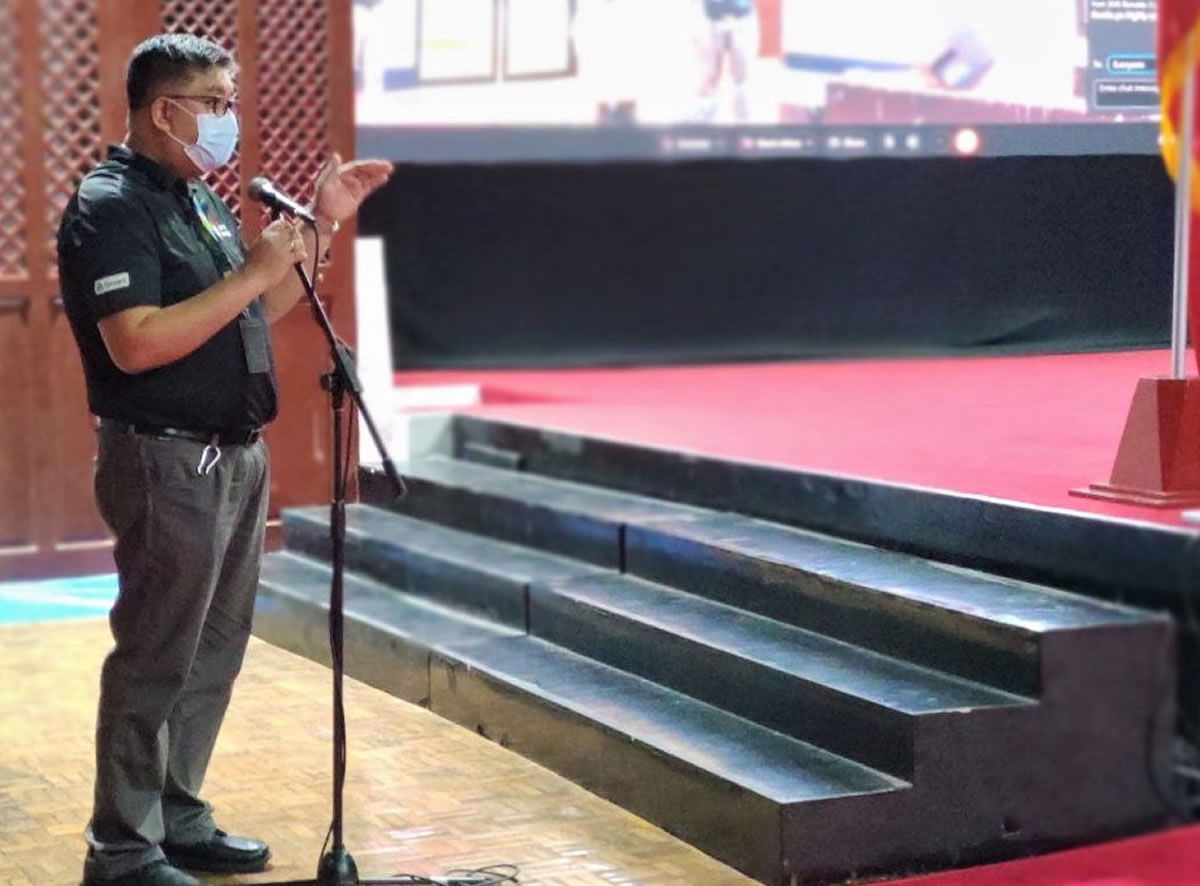 Giovani Junsay, Smart Manager for Cyber Security Strategy and former Head of Cyber Security Incident Investigation, answers questions on how PLDT and Smart protect their assets
The different pillar heads also advocated a culture of cybersecurity among members as the top strategy in securing the PAF's digital space. They also laid out internal processes that close loopholes and address potential vulnerabilities. 
The forum builds on the close collaboration between the PLDT Group and the PAF where the telco provider has committed to improve the cybersecurity capabilities of the PAF through trainings, enhancement of systems management, and upgrading its digital infrastructure. PLDT and Smart are also building a cybersecurity operations center at the Villamor Air Force Base in Pasay City. The first MVP Cybersecurity Center for Excellence aims to boost the military's cyber defense capabilities as part of the modernization of the Armed Forces of the Philippines.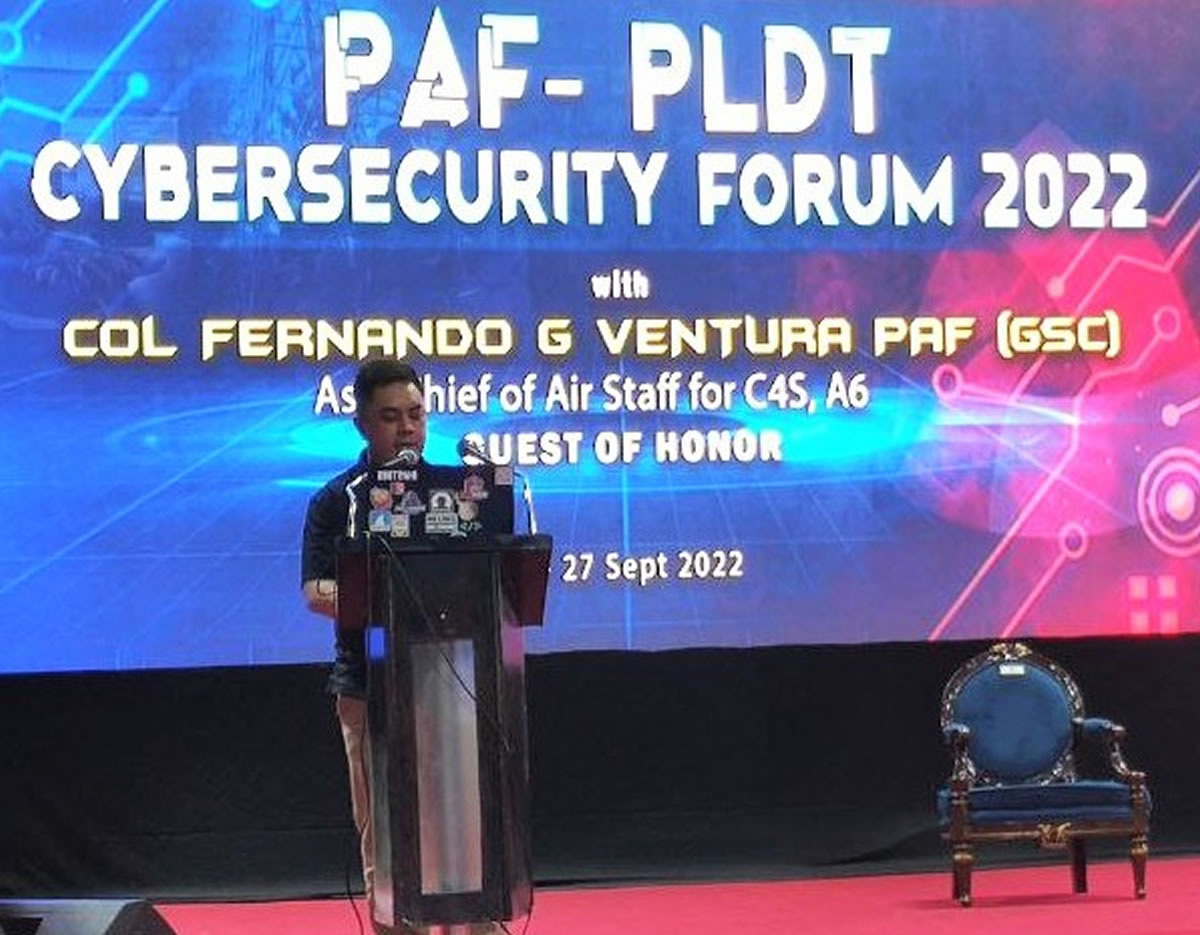 Edmil Valenzuela, Head of Threat Intel Ops and Threat Hunting, PLDT & Smart CSOG, shares tips on how to recognize malwares
PLDT and Smart's programs to beef up the digital infrastructure of their partners are part of a broader effort to elevate the Filipinos' experience by keeping customers and the country safe from cyber-attacks. These initiatives highlight the Group's commitment to the UN Sustainable Development Goals, particularly SDG No. 9 on Industries, Innovation and Infrastructure.
Carousel Image
Thumbnail